I'm really just a pervert with a fetish for creative sadism. Tears streaming down your painted-on clown face because I reached in and touched a nerve. Cranking the electro box all the way up to 10—but only for 3 seconds — just to watch you dance a ridiculous jig. Reducing you to a door mat for me to wipe my dirty shoes on. I like to hurt more than just your body, I like to hurt your feelings. I like to hurt your ego.
I will be available for one-on-one sessions in London from May 24 to 28. I will also be available with double and triple sessions with Miss Kaila Yi (http://www.kailayi.com) and Domina Iris (http://www.dominatrixiris.com).
Please use My submission (http://www.dominadynasty.com/submit-diadynasty/) form for enquiries.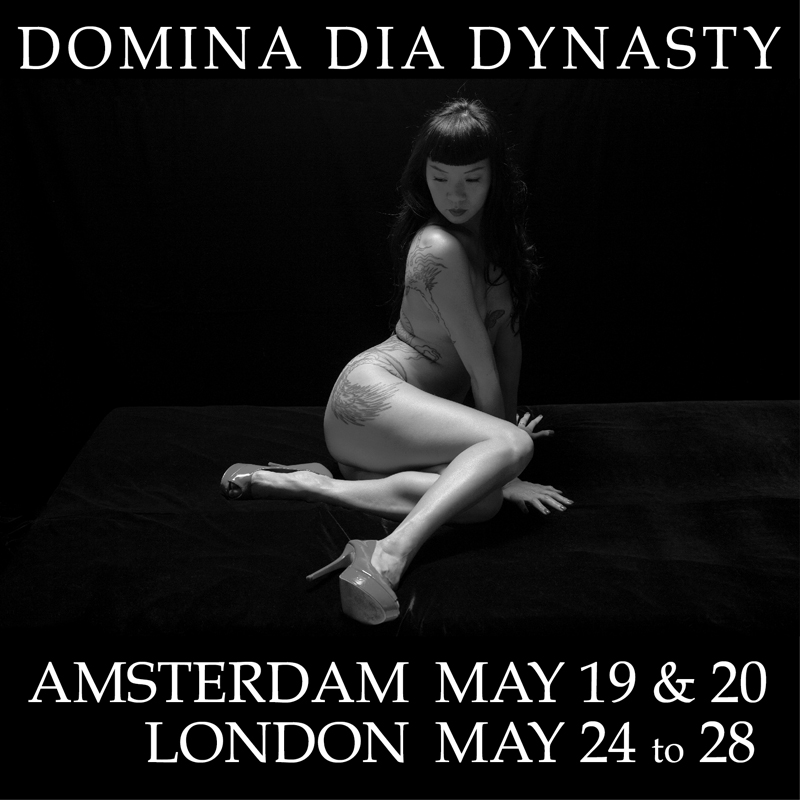 http://www.dominadynasty.com/