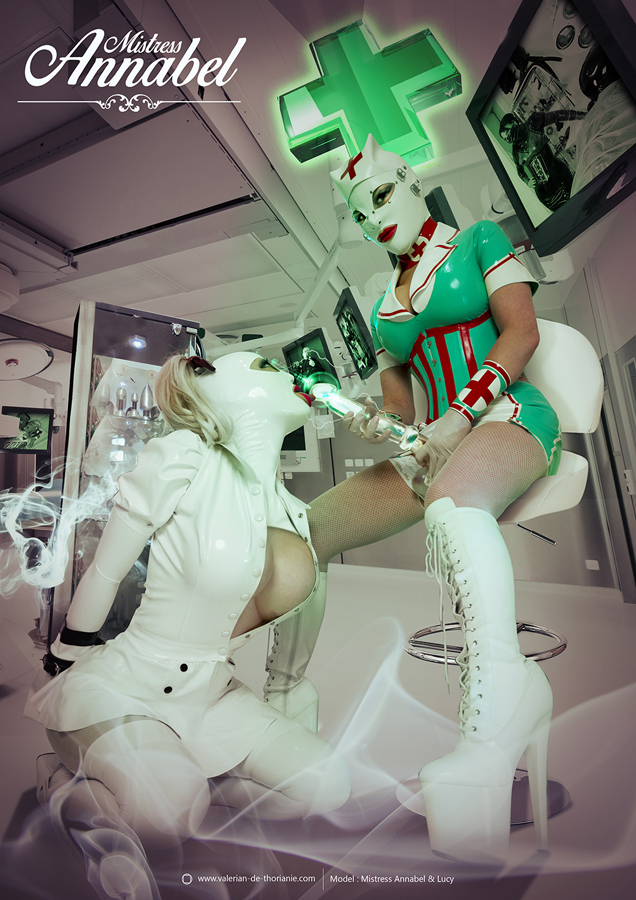 London Medical Mistress Annabel, premier London medical fetish Mistress, clinical restraint erotic medical treatment breath control,exclusive fetish clinic.
London Medical Mistress, Mistress Annabel, is London's premier medical fetish Mistress offering clinical restraint, erotic medical treatment, anal exploration, hypnosis, and breath control procedures, in her exclusive fetish clinic and BDSM studio moments away from the Royal Albert Hall in central London.
The London Clinic: a medical fetishist's dream, a rubberist's fantasy. Fantasy medical treatments from the sublime to the truly bizarre for the most ardent of devotees and medical fetishists. Many bespoke clinical bondage and breath control treatments unseen outside continental Europe.
There are both Serious Kit Cock & Nipple Milkers and Venus 2000 Milking Machine, plus many other mechanical devices at Doctor Sadistra's full disposal in London's Twisted Clinic. Unusual sexual therapies and bizarre medical practices await you on a medical journey like no other. Doctor Annabel Sadistra is a skilled and ardent professional practitioner, with keen attention to detail.
Step inside London's Twisted Clinic, open from 10am daily.