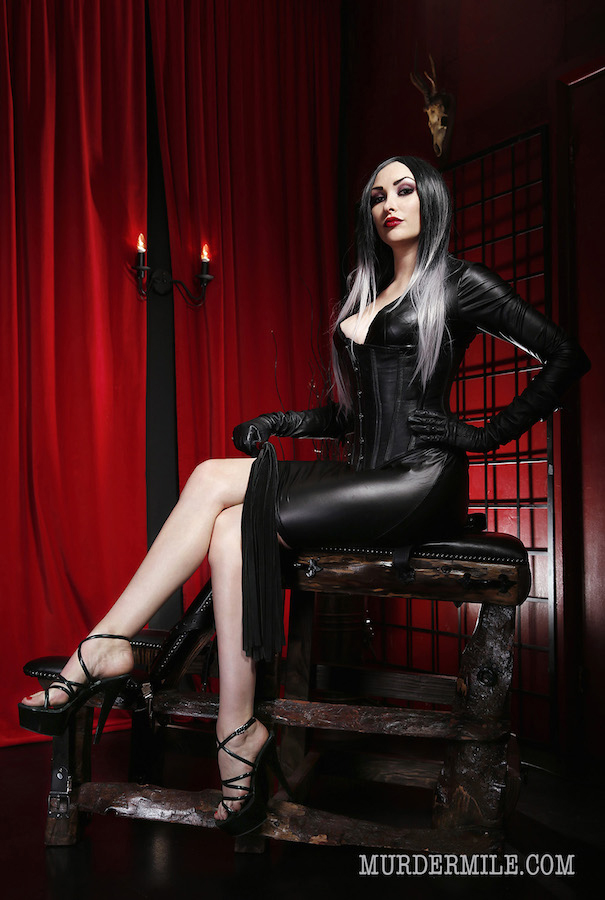 I am a striking and well-spoken British Dominatrix. I am athletically built, yet with curves, and stand at 6ft tall even without My minimum 5 inch heels.
I am a cruel Mistress who demands devotion and submission, but can be generous with rewards when they have been earned.
Kneel at My feet, worship Me, obey My every wish.
I do, however, have a good sense of humour and also enjoy toying with slaves and humiliating them for fun.
Novice and experts slaves are welcome, but only those who treat Me with utmost respect are to be welcomed into My inner sanctum.
I will not tolerate any lack of respect. Slaves must confirm at least 3 hours before sessions are due to begin.
I accept couples and TVs. Double or group sessions may be arranged with Morrigan Hel Online payments are accepted via Paypal.