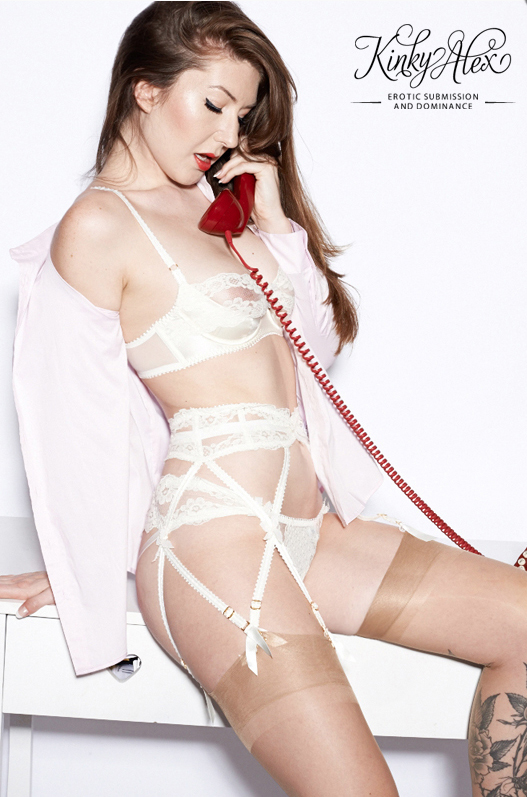 Submissive/Switch/Domme in Central London. Professional Submission, Domination, Spanking, Roleplays, Fetish and Fantasy!
I'm Alexandra, or Alex for short. I am a London based, fully independent professional switch (domme and submissive) and escort in my early twenties, specialising in BDSM, Fetish, Submission & Fantasy roleplays.
I'd like to help you realise a dominant or submissive fantasy, and connect with you over a shared passion for power play. If you are looking to take control and punish a bad girl, or be taken in hand by a caring, firm and desirable Domme, then look no further. My years working as a professional submissive have equipped me with the knowledge, skills and desires to take the reigns and make your fantasy play out in a truly unforgettable way.
I'm slim, with a very luscious, round, smackable bottom and 34B breasts. I'm 5″7 with long, thick, dark blonde hair. I have blue eyes & a light scattering of freckles on my nose and shoulders. I have long legs & a derriere worthy of intense worship, and an immaculately manicured right hand that will deliver the discipline you've been needing for years.
Perhaps you have a fantasy about putting a girl across your lap and spanking her bottom hard? Teaching her a lesson with a cane, strap, belt, paddle or whip? Or have you been daydreaming about keeping that naughty secretary of yours in the office for discipline after hours and seeing JUST how badly she wants to keep that job? Or perhaps you need to report to Headmistress for a sound spanking and six of the best, after being caught doing something naughty after school.
Visit my website at