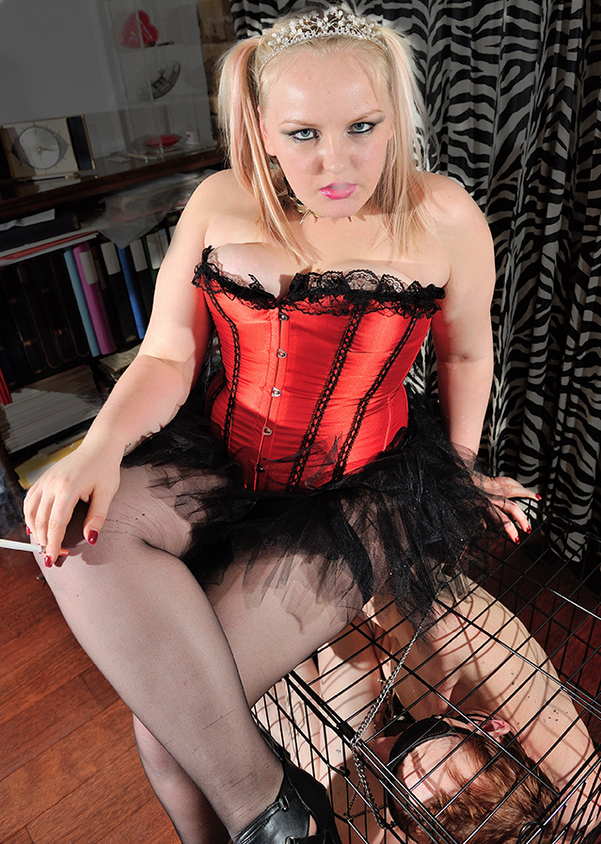 I am your Mistress. My steel blue eyes look into your soul. I understand you. I understand why you are here and what you need.
Do not be fooled by the blonde pigtails and laughter, I really am here to humiliate you, to punish you and to make you worship me.
I am a Mistress who specialises in psychological domination – I will get inside your head and bring you to the point when you truly submit to Me and can finally let go.
Are you a lost little slave in need of guidance, boundaries, rules and punishment? Or are you a true pain slut that needs the hard whip of this Sadistic Mistress?  I love to see you on your knees, groveling at My feet.
Are you a secret sissy, needing guidance and training? Help with choosing clothes, training to wear make up? Need a strong Mistress to feminise you and teach you to be the little sissy slut you really are? You have come to the right place!