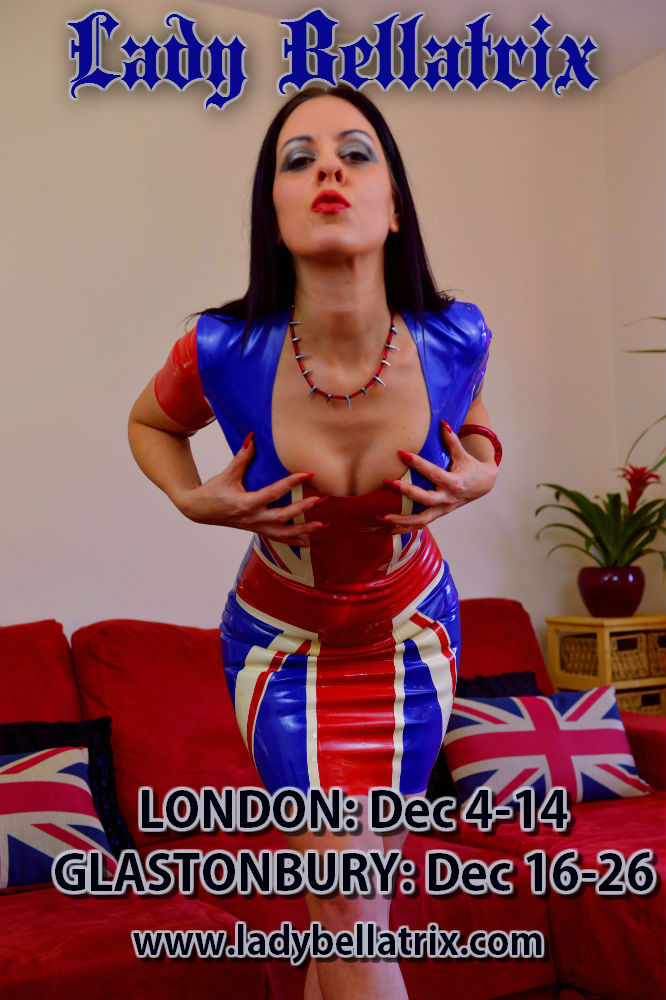 Greetings lovers and losers!
After relocating to Paris, I have returned to the UK on an extended tour.
LONDON – December 4 to 14
As per usual, I will be sessioning from a private dungeon in Swiss Cottage, NW3. It is fully equipped complete with suspension and a separate medical room. It is the perfect setting for heavy rubber or extended sessions and overnight caging is available as well! I will be teaming up with My partner in crime Miss Mighty for double sessions. Advance booking is strongly recommended. Deposit required.
GLASTONBURY – December 16 to 27
This will be My home base in between tours for the next few months. I will be sessioning from a boutique hotel just outside of Glastonbury in very plush four poster bed boudoir. I travel with an extensive selection of implements and a vast wardrobe of latex, leather, lingerie and fetish footwear. No same day sessions at this location and deposit will also be required.
I look forward to seeing all of My long suffering UK slaves and meeting those new slaves who have been yearning to meet Me in My absence.
Best wishes,
Lady Bellatrix