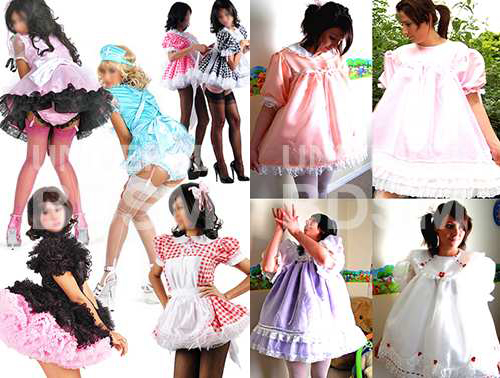 Luna's Sissy Boudoir
Air Conditioned
A Sissy Boudoir is a room for lady's activities such as dressing, makeup and sitting room.
Mainly a Sissy Boudoir is a private Lady's bedroom where Sissies and Mistresses play together, dress up, style their hair, do make up and manicure treatments.
Luna's Sissy Boudoir is overloaded with all sort of Sissy dresses you can imagine.
There are 2 Sissy Boudoir at Luna's place, one in a bedroom setting and the other set up in the main Dungeon, for those who like to mix Sissy with BDSM fantasies.
The main Luna's Boudoir has a professional lighted leather make up station with a matching high chair, plenty of eye shadow palettes, lipsticks, make up brushes, fake eye lashes and nail varnish.
In the sissy Boudoir you will find a beautiful Victorian Iron bed with pink thrown and matching cushions where to lay or be tied up while having sissy sessions.
When is time for sissy dressing Luna has a chrome Cheval mirror with castors to see your look from head to toes.
Mistress Luna has a pole dance in the boudoir to teach sissies how to dance sexy.
In the main Dungeon, Luna has a vintage dressing table with round mirror where she sits her sissies while playing domination.