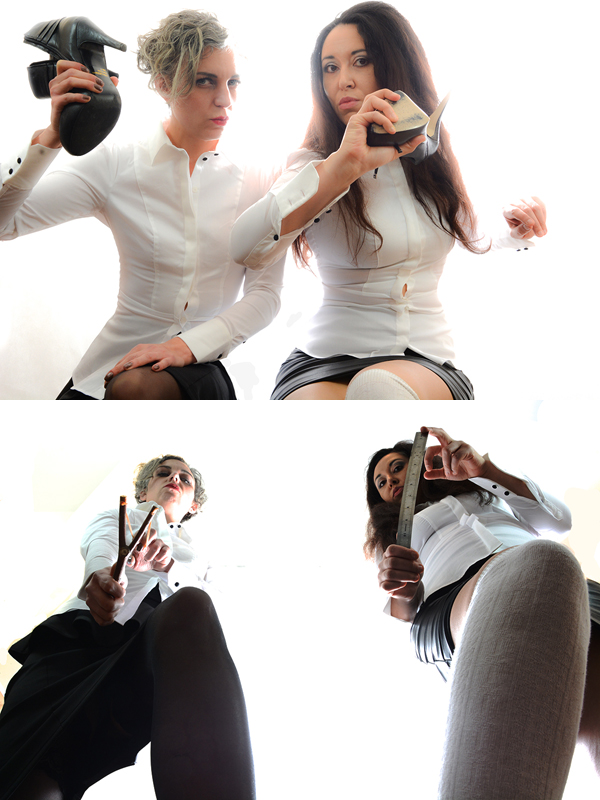 It is true that I was the wickedest girl in the school; nothing changes then, I suppose. Not only was I always plotting, scheming and getting others into trouble but I was (genuinely) always beating up the boys – with an unnerving competitiveness that was always targeted first and foremostly at the male sort.
​
So setting a scene not so unfamilar, this page is dedicated to my early beginnings as a Domme; although at the time I would have been somewhat innocent to the fact that my life would continue and flourish in the Femdom manner as seen today.
​
Sessions are available with the cruel and wicked headgirl (Mistress) alone or  with (recommended) her bestie – my Mistress in training.
Agree with me when I say that you will not regret the nasty games and punishments we will beset upon you. See the Headgirl gallery and enquire now at