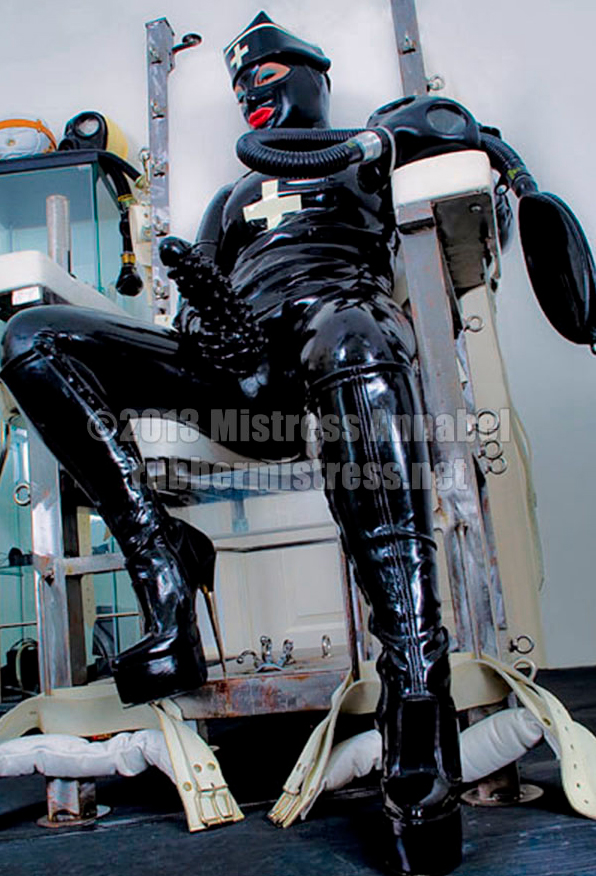 London Rubber Mistress Annabel, heavy rubber, rubber doll training, transformation, latex fetishes, finest UK rubber studio, total enclosure, sensation overload, London.
UK premier rubber Mistress for heavy rubber and latex fetish, rubber doll training, rubber fetish clinic procedures, London rubber studio and fetish clinic, the UK's finest rubber, latex, gummi Mistress fantasy facility in Central London.
My decadent rubber world is based in London's uber-chic Kensington. Are you ready to descend the stairs and be beckoned deep under ground to a place where time stands still and your rubber fetishes and latex dreams can come true?! I am your rubber goddess and beautiful bizarre rubber woman, unbridled in My dominance and passion for all forms of rubber fetishism, which will take you way, way beyond your expectations. Are you ready for this?
Rubber Mistress is the Domain of Mistress Annabel, London Rubber Mistress par Excellence, Central London UK.