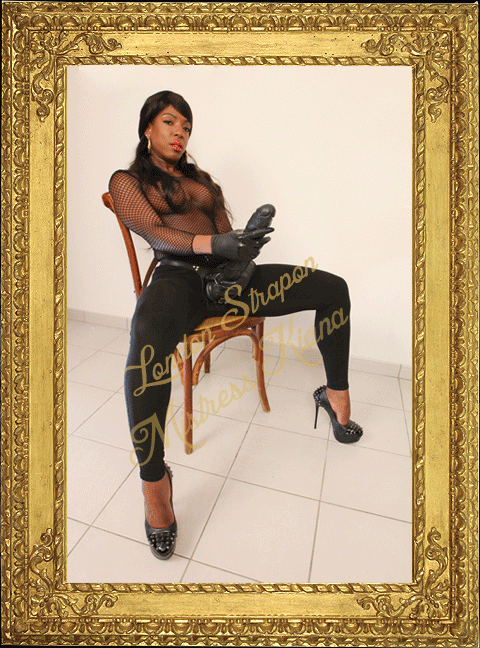 I am The London Strap-on Mistress Kiana and you have entered my domain, that of an inimitable Black London Mistress.  I can be sensual, gentle, forceful or intimidating according to your deepest needs or my own dusky desires.  My matchless trained body makes me the Seductive Ebony Queen of London Dommes, cruel and merciless at times. My luscious lips and my superb, curvaceous presence will compel your admiration and my sultry eyes will hold you mesmerized.
Take the journey with me, shed your inhibitions and abandon yourself to sweet submission. Let me explore your fantasies and desires and I will ride you irresistibly into your hidden depths.
I am also known as the Black London Goddess and when you see my fine, statuesque body you will know why.  My soft skin will beguile you. My strong physique will torment you. My glorious, firm curves will leave you spellbound with desire, yearning to be used and abused or even, if you deserve it, to touch…..
Photographs can be deceptive, but mine do not lie.  A look at my galleries will ignite your sense of adventure.  What are your desires?  Confide in me and I will help you make them real.  I love to cause sweet pain, to humiliate and expose you to the fire of my strong personality.  Will you be able to resist?
Come deeper into my domain, read the information on the pages that follow and let your imagination be your guide.  I am not just a fantasy, I am real and I am willing to prove it.  Come to me if you dare.  Your privacy and my discretion are assured.