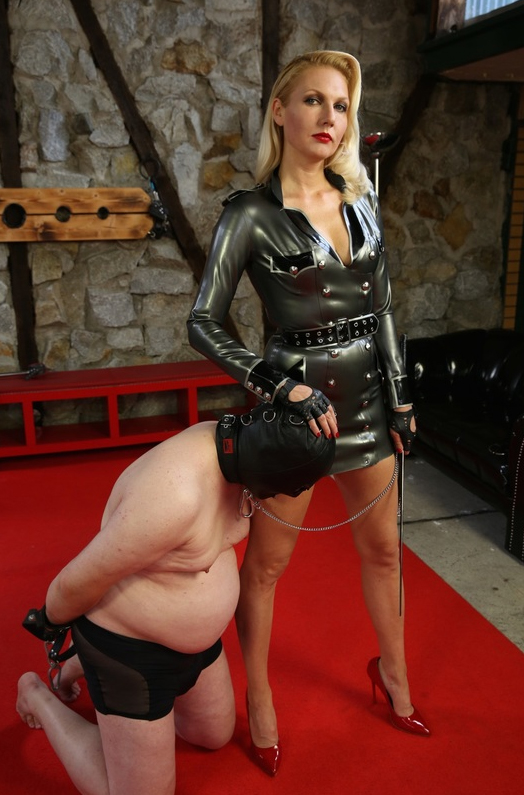 Whatever I do I keep it elegant , exceptional  and high class…
I  am  a tall, long-legged, stunning blonde Baltic ex-model who has been living BDSM for around 8 years.
Do you dream of being wrestled to the ground and pinned between her legs? Or do you fantasise about being interrogated by a strict Russian Officer who will have no compunction in making you talk? Or maybe you are looking to experience a good strong flogging, allowing her to fulfil her sadistic desires.
Whatever the fetish or scenario, Mistress is experienced enough to handle it.
"I am interested in playing with and gaining pleasure from obedient, respectful, appreciative and generous subs and slaves. I am especially interested in long-term relationships with my subs – I extend your limits by delving into your mind and digging out things which you would not even have known about yourself. As I get to know you better, I will slowly make you surrender your freedom to me willingly until you exist to serve me"
The only limits I have are sexual services nor intimate body worship do not insult me by asking , no  scat (for health reasons) ! I am a cruel  sadist and will make you suffer for me if I wish so. However, most of all I prefer mental domination – I am able to dominate you without any tools at all using simply the power of my mind and my voice. I am a true dominant with personal slaves – I have D/s relations with my stable of slaves and live the lifestyle as well as practising! So rest assured you are in safe hands !
Once bitten, you will not be able to resist !